A Whopping Great #GivingTuesday
You folks are truly amazing, so many of you stepped up to the plate on #GivingTuesday and together we raised a stupendous £7,385. This will get almost 3,000 trees planted which will absorb 738½ tonnes of CO2 in a handful of years, and build more than 70% of a new classroom, and that's before doubling by PayPal! Asante sana to you all. Take a look below at our latest classroom being built at Kakuhani Primary School.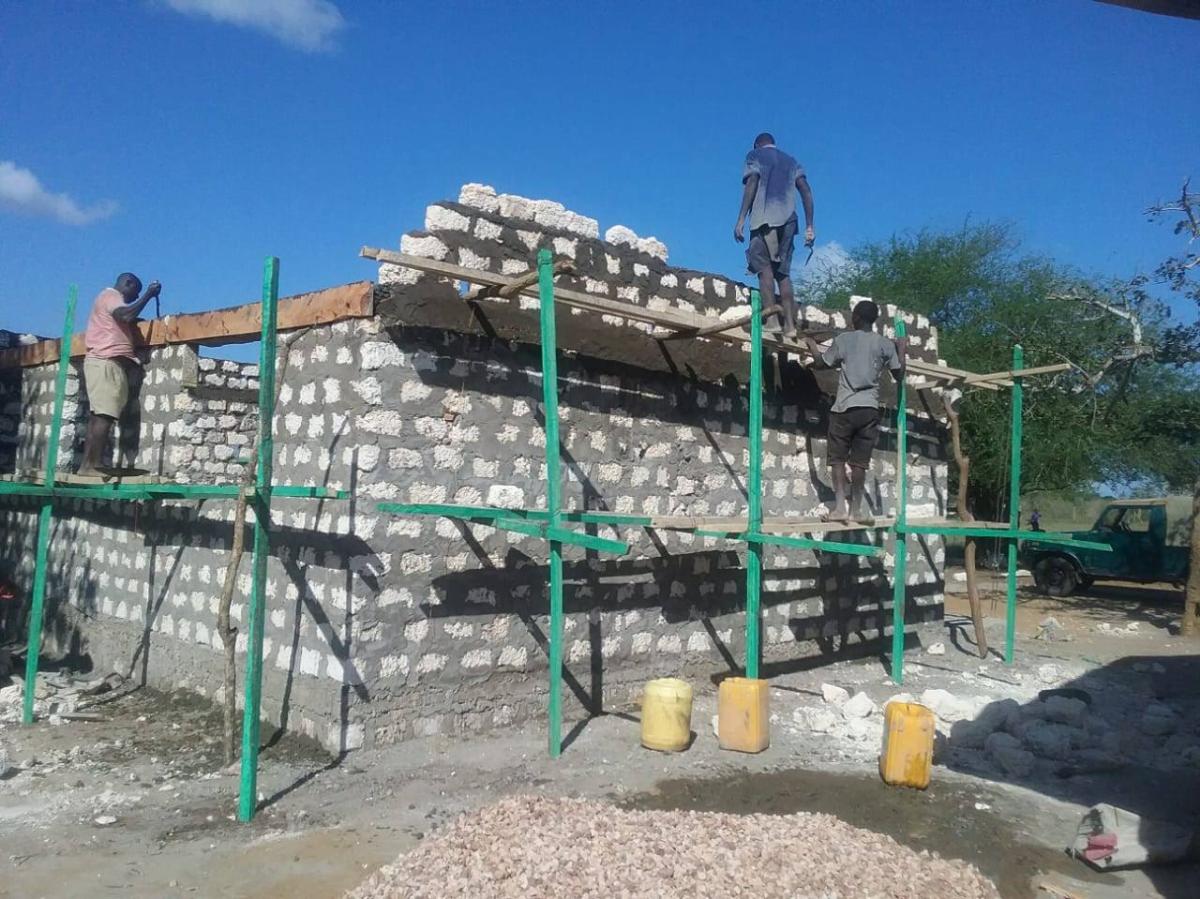 Let's Bring You Up To Speed
Since our AGM back in August, I feel as though my feet haven't touched the ground. I must confess, it is a bit of a struggle to keep the website up to date with all of our news, but there's certainly no lack of activity! It's simply a lack of spare fingers available to document the details and upload them to our news blog… by the way, if you want to volunteer to help us on that (or any other) front, I'd really love to hear from you. By the way, if you'd like to take a look at our ethical Report & Accounts, click here.
Classrooms Are On The Way Up
Over the past few months, we have built 3 fabulous, large stone-constructed classrooms: one at Kadunguni and two at Kakuhani Primary Schools. It's impossible to overestimate the powerful impact these safely constructed classrooms have had, not only on the students, but on the adults who use the facility after school for educational purposes too.
You're helping turn classrooms like this (above)
into classrooms like this (below)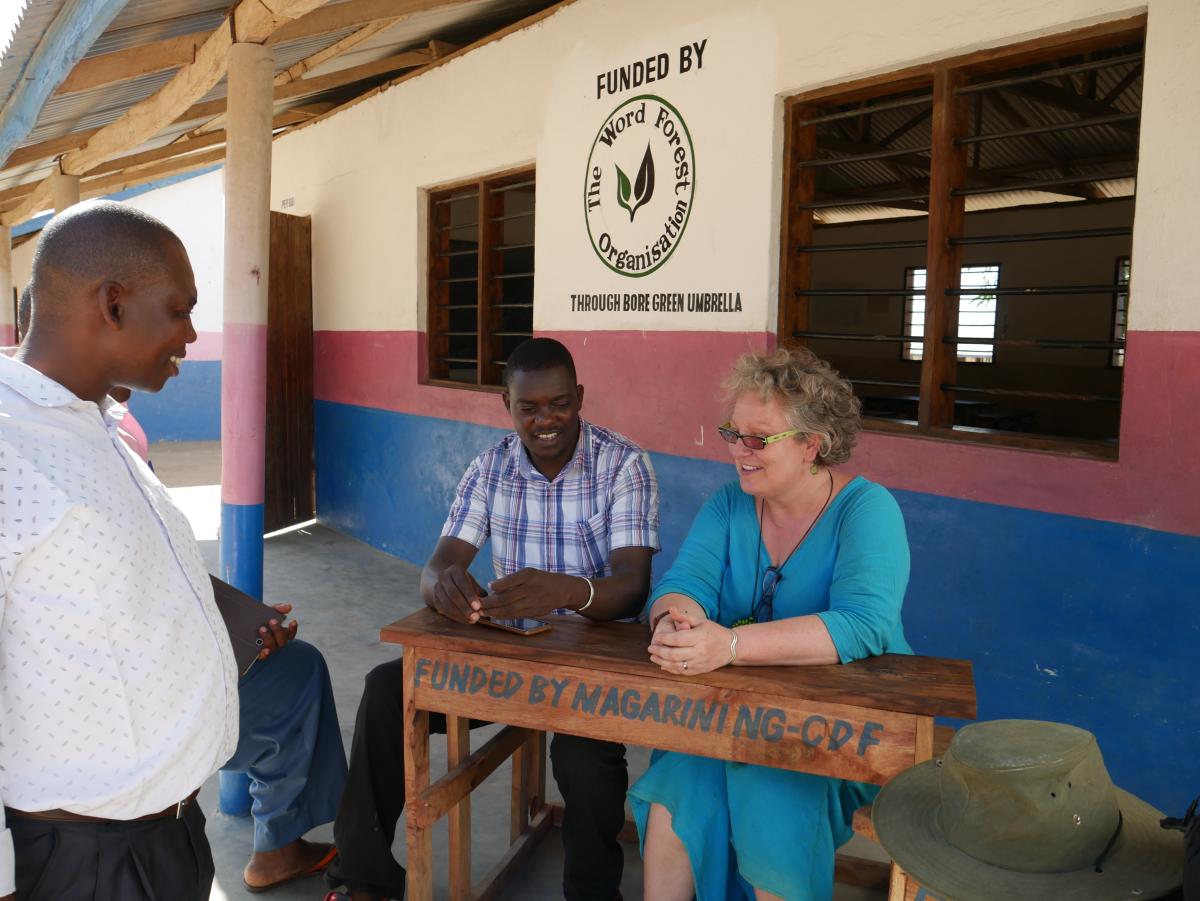 Tree-Mendous!
For each of those classrooms, we've also commissioned the planting of over 4,000 new trees and the main nursery at Boré is soon to be filled with 50,000 new saplings too – that should keep our Project Manager Alex busy for a while! Here is Theophrastus Kithunga, Chairman of the Boré Green Umbrella Cooperative, the organisation that plants our trees and builds our classrooms.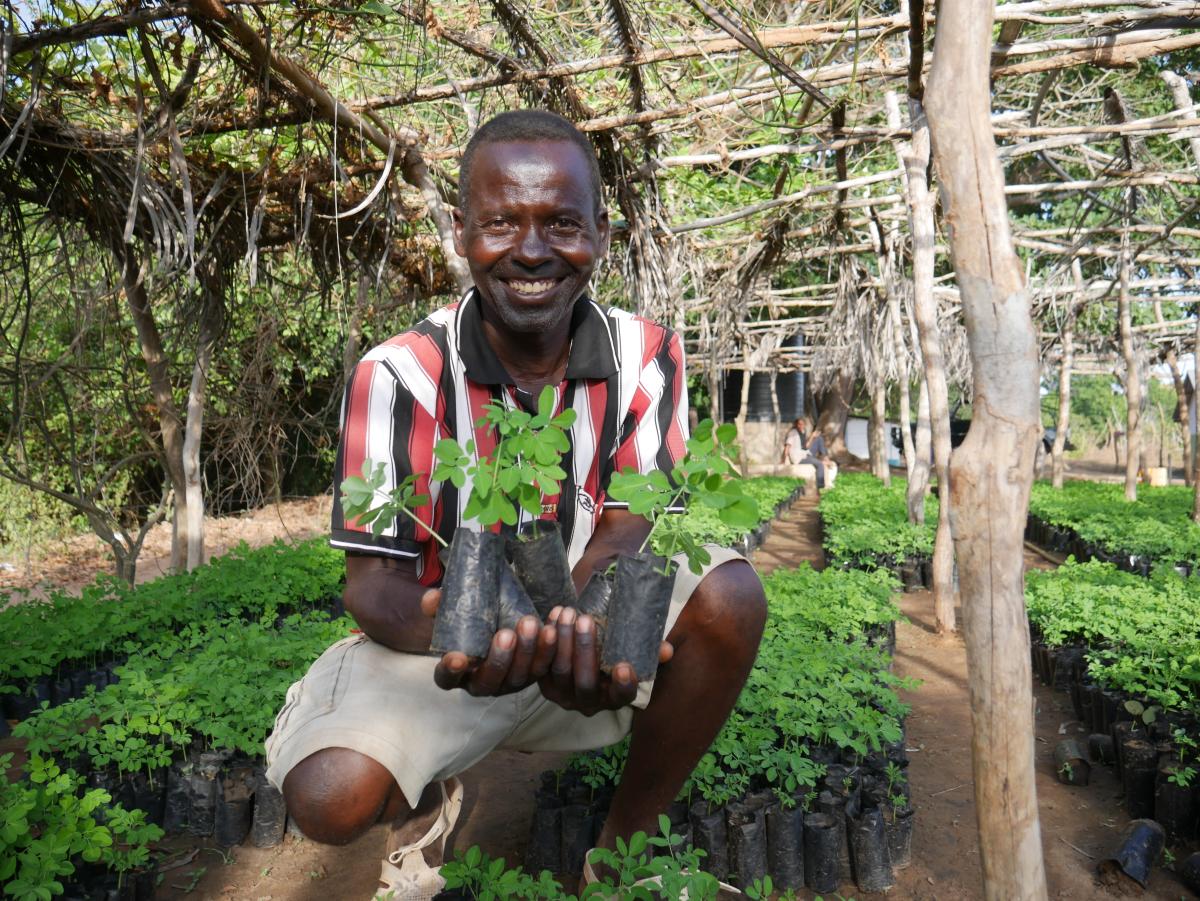 The Mothers Of The Forest Are Way Past Happy
I founded the women's empowerment group, Mothers of the Forest, after interviewing women from our tree planting community and identifying the fact that many were suffering from social isolation and depression. I'm so proud to tell you that 30 Mothers now meet twice a month at the Boré Community Forest Centre to share best practice for looking after the forest. They enjoy a wonderful meal prepared by Edward, our Forest Centre Coordinator (and also a junior pastor at the local church). I must tell you that men very rarely cook for women, so this is quite a buck-of-trend. They also have fruit and as much clean, fresh water as they want. The best bit of all is that our project manager, Alex Katana, places actual money in their hands for planting new saplings! Frequently, if a woman is lucky enough to have a job, her wages bypass her and go straight to her husband or father.
The Mothers: Part Two
Over the past few weeks, the Mothers of the Forest have also been making washable sanitary pads, after we equipped them with a sewing machine and material, and organised for a local seamstress to give them lessons on how to sew. This simple act has has gone such a long way to restoring the women's dignity and their ability to cope with periods – girls frequently miss a whole week of school once a month because they have nothing to help them deal with it.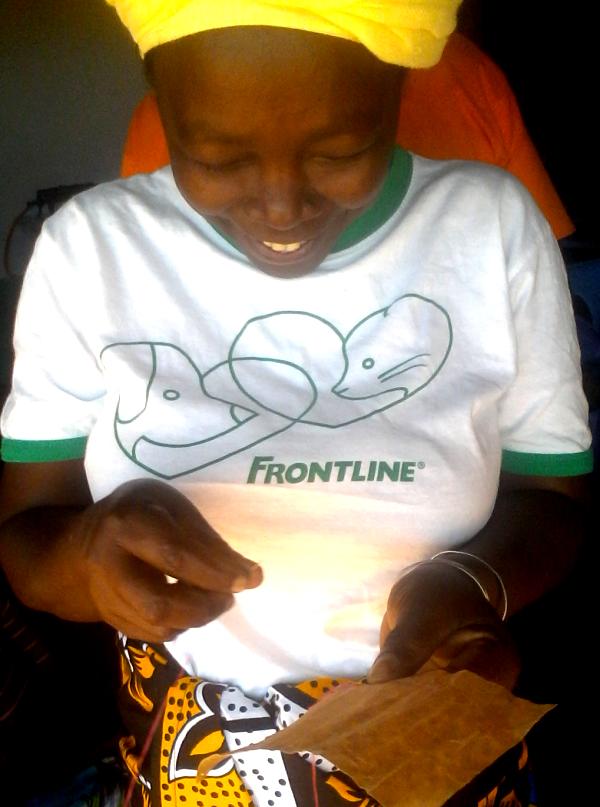 Our Supporters Are Superstars!
None of these amazing achievements would be possible without the support of our donors! I really cannot thank everyone enough for the financial contributions that have been made, which we've turned straight into trees and building materials for new classrooms.
Kenya 2019
In February, Simon, our Forestry Trustee Ru Hartwell and I will be heading back to the project to perform due diligence in our annual Monitoring and Evaluation visit. As well as checking the forests you've enabled us to plant and meeting the teachers and students we've supported, we'll also identify the next 6 schools we're going to build. Incidentally, I'm delighted to inform you that the funds for this trip have been kindly donated by a sponsor, meaning all of your money has essentially been spent on trees and bricks!
Clear The Air: Reforest Kenya
Last year, you may remember, we hosted an international tree conference at The Green Belt Movement's HQ in Nairobi, you can see a few of the attendees below. This year, we are hosting it at our Boré Community Forest Centre and what a 4 day extravaganza it is going to be. We have esteemed delegates attending, including Tim Tyson Short, a documentary maker and a dedicated social media reporter too, relieving Simon & I of the pressure of reportage, allowing us to concentrate on what we're there to do.
Our First Volunteer Week
After conference, we'll be welcoming a handful of incredibly kindhearted volunteers, who have self-funded their trips and will be assisting us with a variety of tasks like: teaching English at the school, constructing composting loos, working with the Mothers of the Forest. We are thrilled to be doing this and are very excited about what we'll be able to achieve during the week they're with us. I look forward to reporting live from Boré to let you know how they're getting on.
Water, Water Everywhere But Not A Drop To Drink
That's what happened when drought-ridden Kenya had countrywide flooding back in March, when the long rains came a whole month early and the rain just kept on coming. 20,000 people from our community were displaced, some lost their lives and most lost their mud hut homes too: it was chaos. Government resources kicked in after several days, but during the interim, there was no safe water to drink anywhere. I know with a fair degree of confidence that these floods are unlikely to be the last they'll suffer and I spent a great deal of time wondering how I could circumvent inevitable waterborne diseases from spreading and making the situation worse.
Then I was introduced to an amazing man called Steve Pooley. Ex-army and a water purification expert amongst many other talents. Steve will be with us for 4 weeks too and his mission is to run workshops at schools and throughout the community, teaching the people how to use locally found materials like shingle, sand, moringa seeds and charcoal to construct personal water purifiers in 2 litre water bottles. I am beyond excited about this – Steve's contribution will save lives because people will be able to pour filthy, contaminated water in the top of the bottle, and after a short while, clean, safe water will come out of the bottom, ready to boil to kill any final unpleasantries, making it completely safe to drink.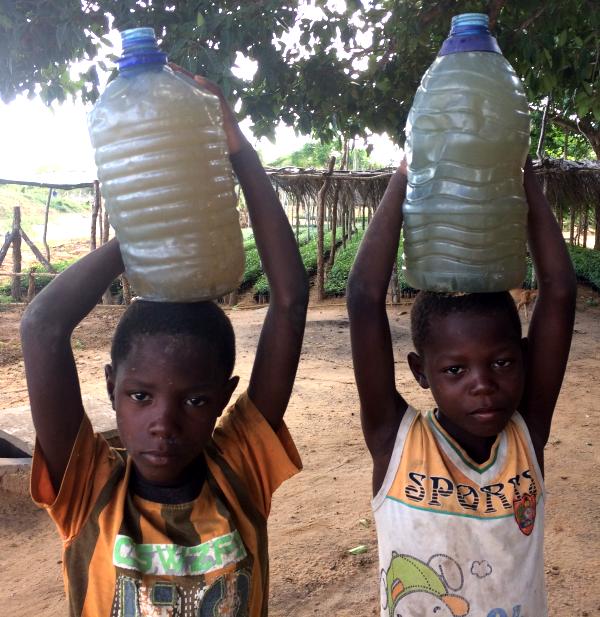 Christmas: Wrapped Up
So that's Word Forest news in a nutshell and I do hope you're as overjoyed to read it, as I've been typing it. December is now in full swing, and if you would like your very own tropical Christmas tree or to buy some as a gift, just click here – thank you from the bottom of my heart for anything you can do.
I'll close here and send you all my very best wishes for a peace filled, healthy, happy Christmas and New Year. Before I know it, we'll be sending Facebook Live broadcasts from Boré itself.
If you have any questions about anything at all, feel free to call me anytime. My mobile number is 07817 156 391. I am a CEO at the coalface and I am accountable to you.
Just in case you'd missed the news of our move, Simon and I (pictured at the top) are now settled in new offices, still in Broad Street but just a little further down the hill: new address in the footnote below.
With gratitude for allowing me to do the best job in the world.
Yours, in service,
Tracey